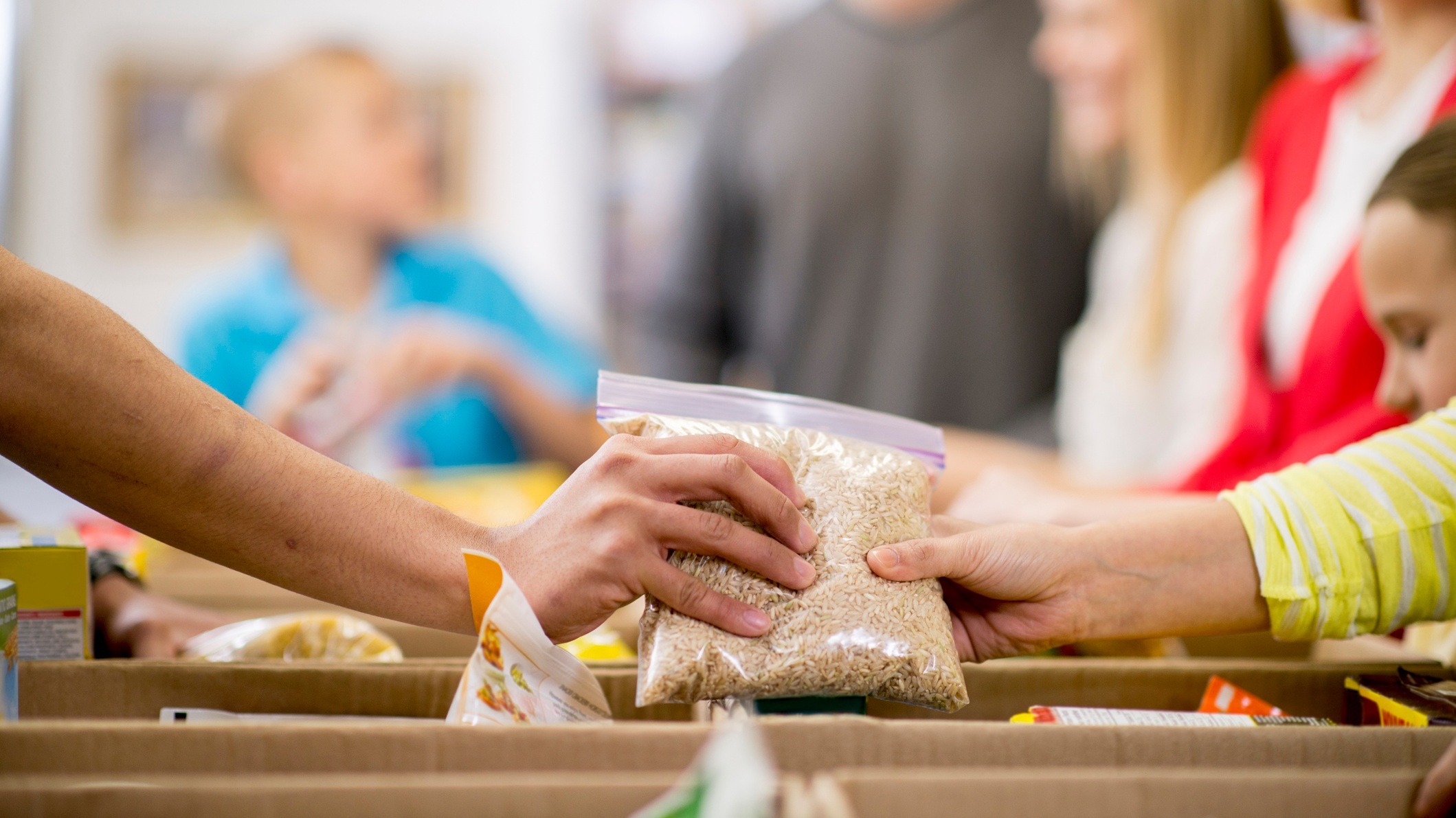 "I absolutely love volunteering at Acord. I get the opportunity to make a difference in the lives of the clients we serve. Working side by side with the next generation of volunteers makes me feel good about the future!"

We need your help!
Acord relies on over 120 volunteers each and every month to distribute much needed food to our clients. Thanks to our dedicated volunteers we gave out over 1,200 bags of groceries last year. Acord is a community effort and our volunteers play an integral part at the pantry. If you are interested in joining our team, listed below are a few ways to help out at Acord:
Food Donations
Acord gladly accepts donations of food items that have not reached their expiration or "best by" date.
Organize a Food Drive
Please read our Food Drive Guidelines and contact us to learn more about this opportunity.
Donation Bin Pick-Up
Pick up donations at our two collection bins located at the HW Public Library and the Hamilton Police Station.
Pantry Helper
On the second and fourth Monday mornings of the month, Acord receives a delivery from The Greater Boston Food Bank. Help is needed to unload the truck and help restock the pantry.
Join a Distribution Team
Acord is open for food distribution on Wednesday morning, Thursday morning and evening, and Saturday morning. Our Distribution Team Members work directly with our clients as they shop.
Special Talent or Skill
Acord is often in need of various skills throughout the year. If you have a special skill or talent you would like to share with us, give us a call!
Seasonal Farm Pick-Ups
Acord works with our local farms throughout the New England growing season to provide fresh produce to our clients. Volunteers are needed on a weekly basis to pick up the farm donations throughout the season.
To learn more or apply to become a volunteer, contact Acord's volunteer coordinator Michelle Horgan at acord.volunteer@gmail.com or leave a message at 978.468.7424.
If you are interested in volunteering, please fill out the form below. Thank you!